©2023 Keller and Heckman, LLP
Washington State to Expand Ban on Fiber-based Food Packaging Containing PFAS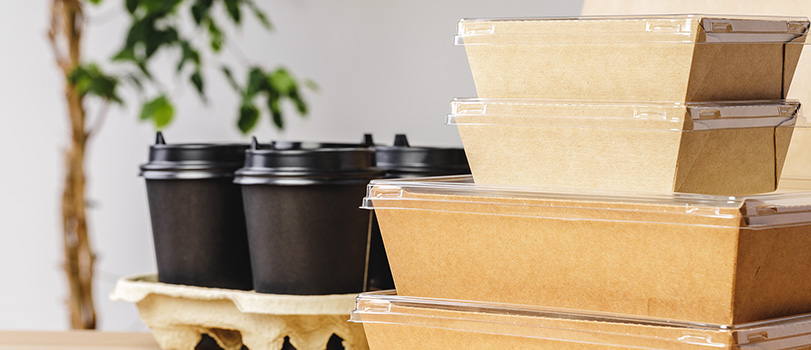 Washington State's Department of Ecology (DoE) published its Second Alternatives Assessment for per- and polyfluoroalkyl substances (PFAS) in food packaging on May 16, 2022, identifying five additional paper-based food-contact materials with safer alternatives to PFAS. Thus, as of May 2024, Washington's ban on certain food packaging containing intentionally-added PFAS will expand to include:  
Bags and sleeves, defined as containers made from flexible material;
Bowls, defined as open-topped containers with wide openings and bottoms that allow spooning of food; 
Flat serviceware, defined as shallow, flat-bottomed containers with large surface areas used for serving and transporting food (e.g., trays and plates); 
Open-top containers, defined as containers that enclose on all but one side; and
Closed containers, defined as containers that enclose food on all sides. 
DoE completed the alternatives assessment pursuant to Washington's Toxics in Packaging Law (RCW 70A.222.070), which prohibits the knowing sale, distribution, or manufacture of food packaging with intentionally-added PFAS. Washington State defines food packaging for purposes of this law as articles intended to directly contact food and composed in substantial part of paper, paperboard, or other materials derived from plant-based fibers. The legislation requires a ban on PFAS in food packaging to take effect two years after safer alternatives are identified and reported to the legislature.

DoE completed its first alternatives assessment in February 2021, after it had identified ten fiber-based food packaging applications containing intentionally-added PFAS. DoE found that four of the ten identified applications (wraps & liners, plates, food boats, and pizza boxes) had safer alternatives available. The ban on intentionally-added PFAS in these articles will take effect in February 2023.

The second alternatives assessment focused on the remaining fiber-based food packaging applications where safer alternatives were not originally identified. DoE updated how some of the food packaging applications were defined, focusing more on the general functions of food packaging while serving and transporting freshly prepared food. With the six original applications reduced to five based on the redefinition of the articles, DoE evaluated 19 candidate alternative substances that are less hazardous, have a similar or lower exposure potential, perform as well or better, and are readily available at a comparable cost to PFAS. For each of the five applications, DoE identified between two and seven alternatives to PFAS that meet these criteria.