©2023 Keller and Heckman, LLP
LieAnn Van-Tull Sworn in as President of the WBA and Honored as a NCPB Diversity Scholar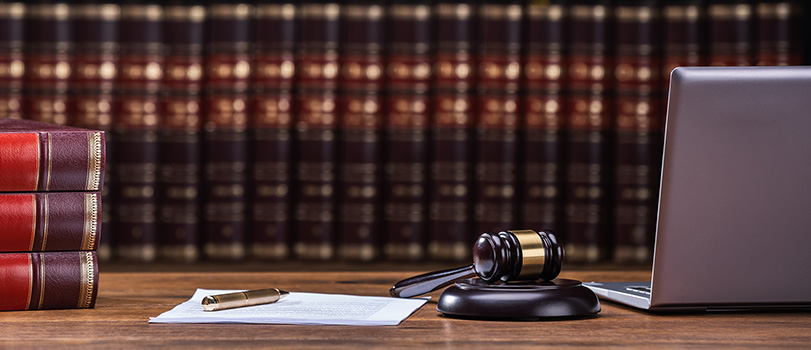 LieAnn Van-Tull, an associate with Keller and Heckman's Food and Drug Packaging and Tobacco and E-Vapor practice groups, was sworn in as President of the Washington Bar Association (WBA) on June 14, 2023. In addition, LieAnn was honored as a National Conference of Bar Presidents (NCBP) Diversity Scholar for the 2023 – 2024 class. 
Founded in 1925, the Washington Bar Association is the oldest and largest predominantly Black bar association in Washington, DC. The WBA's leadership team is dedicated to improving and protecting the well-being of the legal profession and its members, advancing the science of jurisprudence and the administration of justice, and promoting diversity within the legal field. 
"Having served as President-Elect, Secretary, and Membership Chair, LieAnn has been an active member of the WBA since 2016," said Cynthia Lieberman, Chair of Keller and Heckman's Diversity and Inclusion Committee. "She is also a talented and hardworking attorney here at Keller and Heckman. Both of LieAnn's accomplishments – being elected WBA President and receiving the NCBP Diversity Scholar award – highlight her commitment to legal excellence and LieAnn's dedication to the greater legal community."
The National Conference of Bar Presidents was founded in 1950 to empower, connect, and inspire bar leaders and organizations. As a Diversity Scholar, LieAnn will attend NCBP leadership trainings and conferences throughout the year.
"It is such an honor to be of service as the President of the WBA and to have been selected as a NCBP Diversity Scholar," commented LieAnn, "and I am excited about the promising year ahead. I am especially looking forward to fulfilling this year's bar theme, 'Legacy Is the Foundation Upon Which We Build: Moving Forward Boldly,' by building upon the WBA's current membership and creating more opportunities for law students, lawyers, and judges to collaborate with WBA's stakeholders."
Richard Mann, Chair of Keller and Heckman's Management Committee, congratulated LieAnn on her achievements. "LieAnn's clear dedication to protecting equal justice under the law, community engagement, and improving diversity in the legal profession will make her a natural fit for the President role. As a firm, we look forward to watching her succeed in her new position."
LieAnn will serve as President of the WBA for the 2023 – 2024 bar year.