©2023 Keller and Heckman, LLP
Break Free from Plastic Pollution and No Toxics in Food Packaging Acts Introduced in Congress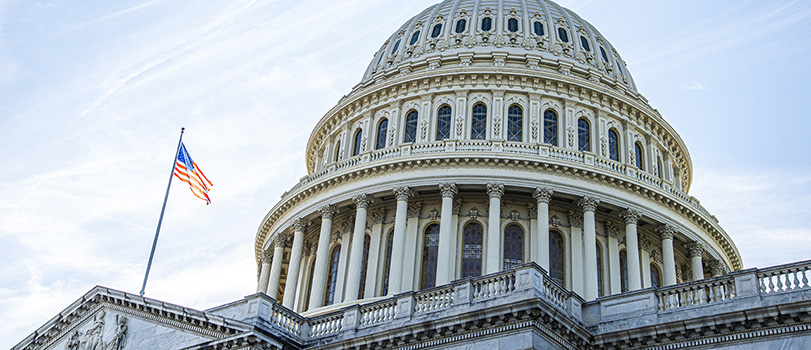 On October 25th, the Break Free From Plastic Pollution Act was reintroduced in both the Senate and the House of Representatives (H.R.6053 and S.3127). If enacted, the bill would create an extended producer responsibility (EPR) policy and establish source reduction targets for single-use plastic products and beverage containers. It would also ban certain single-use beverage containers, including ones containing polyethylene glycol or a toxic substance. The ban would become effective two years after the bill's enactment. 
A further restriction proposed in the bill is a prohibition on the sale or distribution of any packaging containing a toxic substance four years after enactment. Per- and polyfluoroalkyl substances (PFAS), orthophthalates, and certain bisphenol compounds are included in the bill's definition of toxic substances. The following items would also be banned:
Food service products made of foam
Plastic utensils, stirrers, splash sticks, cocktail sticks, or toothpicks
Single-use condiment packaging
Small, plastic personal care products at hotels
Black plastics
Non-compostable produce stickers  
H.R.6053/S.3127 also would impose a permitting moratorium for plastic facilities. This moratorium would restrict the issuing of new permits for these facilities under the Clean Air Act of the Federal Water Pollution Control Act. A similar bill was introduced in 2021 but it failed to pass. (An article about industry's response to that bill can be found here.)
The same week, on October 26, the No Toxics in Food Packaging Act of 2023 (H.R.6105) was introduced in the U.S. House. This bill proposes to amend the Federal Food, Drug, and Cosmetic Act to deem several specific substances to be unsafe for use in food packaging:
Any chemical belonging to the class of ortho-phthalates
Any chemical belonging to the class of PFAS
Bisphenol A, B, S, F, or AF or related compounds
Styrene
Antimony trioxide
The bill also directs FDA to consider the potential adverse effects of exposure to substances used as alternatives to the above-listed chemicals on vulnerable populations, including infants, children, adolescents, pregnant women, the elderly, people with preexisting medical conditions, workers, residents of communities with high exposure, and other populations identified by the Secretary of Health and Human Services.