©2023 Keller and Heckman, LLP
Plastics Waste Reduction Bill is Flawed, Says Industry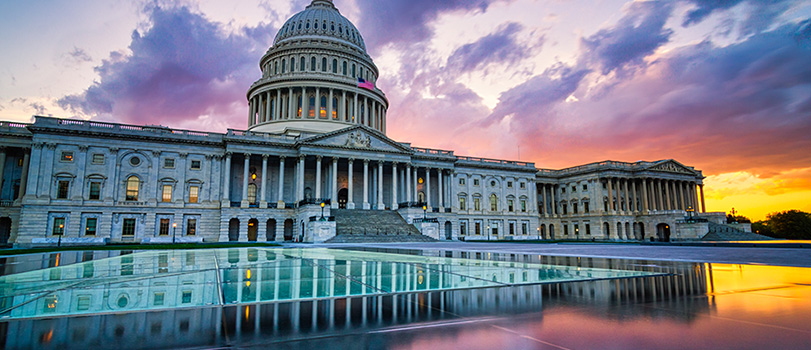 The plastics industry has expressed concern over certain provision in legislation aimed to reduce plastic waste that was introduced by U.S. Senator Jeff Merkley (D-OR), S.984, and  by U.S. Congressman Alan Lowenthal (D-CA), H.R.2238, on March 25 and 26, 2021, respectively.  A press release issued by Lowenthal's office notes that the Break Free from Plastic Pollution Act of 2021 would, among other things:
Require producers of plastic products to design, manage, and finance waste and recycling programs;
Reduce and ban certain single-use plastic products;
Establish minimum recycled content requirements for plastic beverage containers; and
Pause construction of new plastic facilities until certain environment and health protections are put in place.
According to the American Chemistry Council (ACC), however, the Act would limit the role plastic plays in reducing greenhouse gas emissions and stall efforts to address plastic waste in the environment.  More specifically, ACC states in a press release, "The legislation includes damaging provisions that would restrict the production of modern and innovative plastic materials and limit advanced recycling technologies needed to recover plastic waste and revolutionize how we use – and reuse – our plastic resources."
To support this assertion, ACC provides the example of Brightmark's work in the area of plastics renewal.  The company has nearly completed construction on a $260 million plastics renewal facility in Ashley, Indiana and has plans to build more facilities. "By limiting advanced recycling technologies, this legislation will hinder our progress and eliminate what may be the most effective tool at our collective disposal to recover plastic waste and produce new resources," explains Bob Powell, CEO of Brightmark, in the press release.
The bill would put the U.S. at a competitive disadvantage according to Dr. Marco Castaldi, professor of chemical engineering, City College of New York, who explains in the press release, "Using advanced recycling will keep useful resources out of landfills and reduce the need to extract virgin resources."
Finally, ACC notes that America's Plastic Makers have already set a goal for all plastic packaging used in the U.S. to be reused, recycled, or recovered by 2040.