Jean-Cyril Walker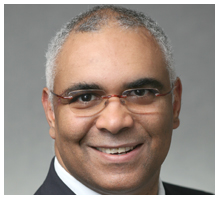 Jean-Cyril Walker joined Keller and Heckman in 2000. He advises clients on a wide range of environmental matters, including compliance with U.S. requirements governing the safe management and disposal of chemical and hazardous substances. Mr. Walker counsels fuel industry clients on federal and state requirements governing the development and distribution of fuels and fuel additives, including the renewable fuel standards (RFS and RFS2), and matters involving renewable fuel identification number (RIN) transactions. Mr. Walker regularly advises industry and trade association clients on matters concerning the regulation of hazardous air pollutants under the federal Clean Air Act (CAA) and state and local air pollution statutes. In this regard, Mr. Walker has advised clients on compliance with numerous MACT standards, including those governing pharmaceutical production, chemical manufacturing, can and other surface coatings, and other industrial operations. Mr. Walker has extensive experience with CARB regulations, and in particular, on complying with regulations governing emission of volatile organic compounds (VOCs) in adhesives, paints, and other industrial and consumer products.
Mr. Walker regularly advises clients on their product stewardship and risk management programs with a particular focus on safety considerations affecting both industrial and consumer products. This approach not only includes assessing compliance with the Federal Hazardous Substances Act (FHSA), other Consumer Product Safety Commission requirements, and state toxics in packaging laws (CONEG), but also advising on the suitability of environmental marketing claims and attendant substantiation. Mr. Walker works closely with clients to address the increasing array of state consumer product requirements, with special emphasis on cadmium, lead, and mercury restrictions in packaging and electronic products.
Mr. Walker helps clients shape federal, state, and international environmental policies. He assists clients in preparing comments on rulemakings and other policy decisions before the Environmental Protection Agency, state environmental agencies, and international standards organizations. As needed, Mr. Walker has litigated many of these issues in the federal appellate and district courts, either on behalf of industry petitioners or intervenors. Mr. Walker regularly represents industry clients in enforcement actions under various environmental statutes, including the federal CAA, RCRA, and EPCRA, as well as state analogues.
Bar Admission
District of Columbia
Maryland
U.S. Court of Appeals for the District of Columbia Circuit
Education
University of Maryland School of Law
Special Focus Articles
Packaginglaw.com Articles
Publications and Presentations
Publications and Presentations