©2023 Keller and Heckman, LLP
Washington State Imposes Minimum Recycled Content Requirements, Will Prohibit Expanded Polystyrene Food Service Ware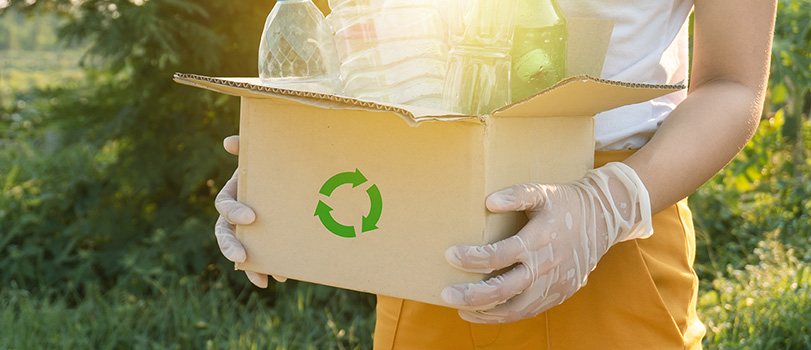 Washington State has enacted a law that establishes minimum recycled content requirements for certain plastic products and prohibits the sale and distribution of certain expanded polystyrene products.  The law will also limit the distribution of single-use plastic products by food service establishments. In addition, the law, which becomes effective on July 17, 2021, establishes registration and reporting requirements for manufacturers of certain plastic products.
Governor Jay Inslee signed SB 5022 on May 17, 2021. SB 5022 requires the incremental increase of recycled content in plastic beverage containers, trash bags, and bottles for household and personal care products beginning January 1, 2023. "Plastic beverage container" is defined as "a bottle or other rigid container that is capable of maintaining its shape when empty, comprised of one or more multiple plastic resins designed to contain a beverage."  Containers for infant formula and medical foods are excepted. Refillable beverage containers, as well as liners, caps, corks, closures, labels, and other items added externally or internally, but otherwise separate from the structure of the bottle or container, are also excluded from minimum recycled content requirements.
The new law has staggered compliance dates for the recycled content requirements. For example, covered plastic beverage containers must be made from 15% postconsumer plastic by 2023, but the recycle content increases to 25% by 2025, and to 50% by 2027. Beverages other than wine in 187 milliliter plastic beverage containers and dairy milk in plastic beverage containers have additional time to meet minimum recycled content requirements.  Household cleaning and personal care products in plastic containers must be made of not less than 15% postconsumer recycled content by 2025, not less than 25% by 2028, and not less than 50% by 2031.
With respect to expanded polystyrene, the sale and distribution of packing peanuts will be banned beginning in June 2023. Most portable coolers, food service ware, and clamshell containers consisting of expanded polystyrene will be prohibited beginning June 2024.   EPS packaging for raw meat, fish, poultry, produce and eggs is excluded from the law.
Finally, beginning in 2022, food service businesses may provide single-use utensils, straws, condiment packaging, and many beverage cup lids only after affirming the customer wants these items.  Customer affirmation is not necessary for lids for hot beverages or beverages furnished from a drive-through window, delivery service, or curbside pickup.