©2023 Keller and Heckman, LLP
Virginia to Ban Expanded Polystyrene Take-out Containers Starting in 2023, Commits to Phasing Out Single-Use Plastics at State Agencies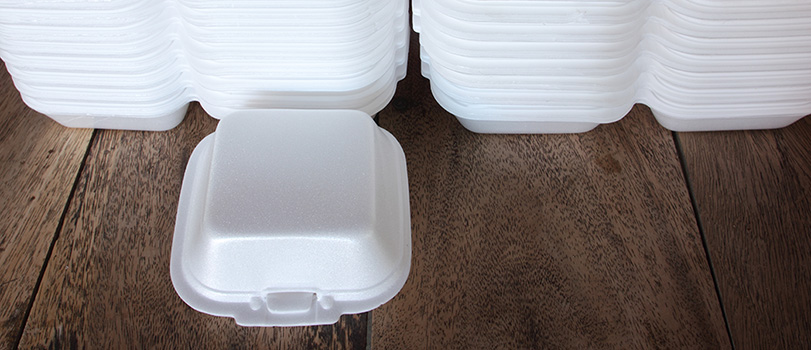 Virginia has enacted a ban on polystyrene food service containers, which will be implemented in two phases, and has committed to discontinuing most single-use plastics by state agencies, colleges, and universities.
The proposal to eliminate expanded polystyrene food service containers was first put forth in 2020 and passed the Virginia General Assembly.  However, a senate provision required that it be passed again 2021 for the law to take effect. HB 1902 was successfully passed in January 2021. The bill continued to face opposition, though, by senators who questioned whether this could serve as another blow to restaurants already struggling on account of the pandemic. Negotiations involving a separate bill dealing with chemical recycling led to what was termed, by Sen. Chap Petersen, the great Polystyrene Compromise of 2021, and the polystyrene ban was signed into law by Virginia Governor Ralph Northam on March 23.
The law prohibits the use of expanded polystyrene food service containers by chain restaurants (having 20 or more locations) as of July 1, 2023.  The ban applies to independent restaurants and all other food vendors starting on July 1, 2025.
"Food vendors" subject to the ban are defined to include any establishment that provides prepared food for public consumption on or off its premises and includes a store, shop, sales outlet, restaurant, grocery store, supermarket, delicatessen, or catering truck or vehicle, as well as any other person who provides prepared food, and any individual, organization, or group that regularly provides food as a part of its services.  Nonprofit organizations are not included in the definition of "food vendor."
The law allows localities to provide consecutive, one-year exemptions upon request to food vendors that can show the ban would impose an undue economic hardship.
The term expanded polystyrene food service container includes hinged containers (i.e., clamshells), as well as plates, cups, bowls, and trays, but does not include polystyrene used to hold unprepared foods (like raw fish, meat, or eggs) or packaging – including coolers – used in the shipment of food.
Under the law, violators could be subject to civil penalties of up to $50 per day.
Under Executive Order No. 77 (2021) signed on March 23, Governor Northam has directed all executive branch state agencies, within 120 days, to discontinue buying, selling, or distributing disposable plastic bags, single-use plastic and polystyrene food service containers, plastic straws and cutlery, and single-use plastic water bottles, which the agencies determine are not for medical, public health, or public safety use. The Order also directs state agencies to develop a State Agency Plastic Pollution Reduction Plan to eliminate the buying, selling, or distribution of all non-medical single-use plastic and expanded polystyrene objects.