©2023 Keller and Heckman, LLP
Vermont's Plastic Bag Ban Takes Effect July 1; Other States Push Back on Bans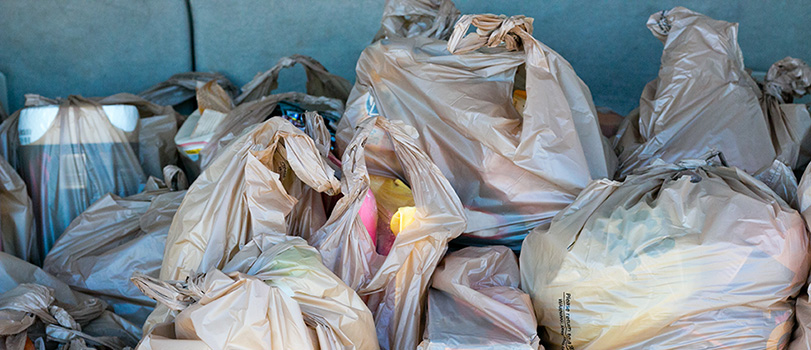 Vermont's single-use plastic bag ban takes effect on July 1, 2020. As background, HB 113 (Act 69) was signed by Governor Phil Scott on June 17, 2019. Exceptions to the ban include plastic bags used to pack loose items—such as fruits, vegetables, nuts, etc.—within a store and plastic bags for prescription medications and dry cleaning.  The law does allow establishments to provide consumers with recyclable paper carryout bags but must charge at least $0.10 per bag. It also bans the use of polystyrene food service products.
The Vermont Department of Environmental Conservation webpage on the Single-Use Products Law states that, according to the Vermont Department of Health, reusable bags are safe to use, even during the COVID-19 pandemic. However, consumers are advised that if a store has temporarily banned reusable bags, they should consider putting their groceries back into the cart and bagging them at their car.
Meanwhile, other states are postponing, or considering postponing, plastic bag bans (see the PackagingLaw.com April 6, 2020, article, Push Back on Plastic Bag Bans). For example, New York A10354 would permit the use of plastic bags until January 1, 2021, and suspend "any rule or regulation concerning bag waste reduction currently in effect until January 1, 2021 in response to the public health emergency related to the coronavirus (COVID-19)." The New York State budget for Fiscal Year 2020 included a ban on single-use plastic bags. (For more information on that ban, see the PackagingLaw.com article, New York Enacts Plastic Bag Ban.) A10354 was referred to the Environmental Conservation Committee on April 29.
In New Hampshire, a bill that would have required businesses to charge customers for single-use bags, HB559, and a bill that would have allowed towns to adopt bylaws to regulate the distribution of single-use plastic and paper bags, HB102, were "laid on table" by Senate Committees on June 16. Both bills were passed by the state's House of Representatives in January. As we reported previously, on March 21, 2020, New Hampshire Governor Chris Sumumu issued an emergency order that required all grocery stores to transition to the exclusive use of store provided single-use plastic or paper bags when bagging groceries or other products for customers.
Although, in California, Executive Order N-54-20, which suspended the state's single-use bag ban for 60 days from April 22, 2020, expired on June 22 without being renewed.