©2023 Keller and Heckman, LLP
Senate Bill Seeks to Modify FDA's GRAS Program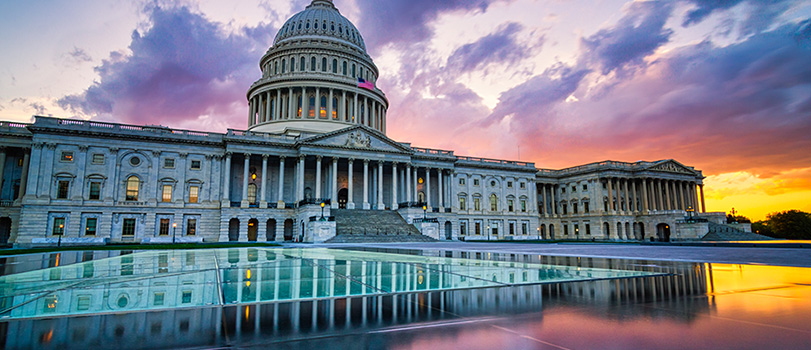 Sen. Edward J. Markey (D-Mass.), along with Senators Blumenthal (D-Conn.) and Warren (D-Mass.), introduced the "Ensuring Safe and Toxic-Free Foods Act of 2022" on May 26, 2022. S. 4316 would direct the Food and Drug Administration (FDA) to make several changes to its 2016 Substances Generally Recognized as Safe (GRAS) rule and to establish a new division within FDA to reassess the safety of food additives and food contact substances.

Currently, companies may determine independently whether a substance that is added to food, either directly or indirectly, may properly be considered GRAS for its intended use. The Agency also provides a means for submitting voluntary notices of such determinations to FDA through its GRAS Notice Program. The proposed legislation would prohibit manufacturers from making GRAS self-determinations without first providing notice of the determination and all of the supporting information to the Secretary of Health and Human Services. The GRAS notice and FDA's response would be publicly available and subject to a 90-day comment period.

The legislation would preclude GRAS determinations for substances that are known or reasonably anticipated to cause cancer in humans or that show some evidence of reproductive or developmental toxicity. 

In addition, the proposed legislation would amend Section 409 of the Federal Food, Drug, and Cosmetic Act to establish the "Office of Food Chemical Safety Reassessment" within FDA to periodically re-review the safety of food additives, food contact substances, GRAS substances, prior-sanctioned substances, and color additives. The office would be required to reassess the safety of at least ten food additives and food contact substances every three years. The legislation names the initial ten substances FDA would reassess, including per- and polyfluoroalkyl substances, ortho-phthalates, bisphenols, and titanium dioxide, among others.

This proposed legislation is the latest move by Senator Markey to reform FDA's food safety rules. In 2016, the Senator sent a letter to FDA criticizing the agency's GRAS program, and between 2011 and 2014 the then Rep. and subsequently Senator introduced similar legislation, neither of which passed out of their respective committees, aimed making FCN submissions mandatory for all food contact substances. Portions of Senator Markey's bill match the proposed "Toxic Free Food Act of 2021" which was introduced in the House in June 2021 by Representative Rosa L. DeLauro (D-Conn.) and again did not make it out of committee.