©2023 Keller and Heckman, LLP
Recycling Rate of PET Bottles Up; Total Amount Recycled Down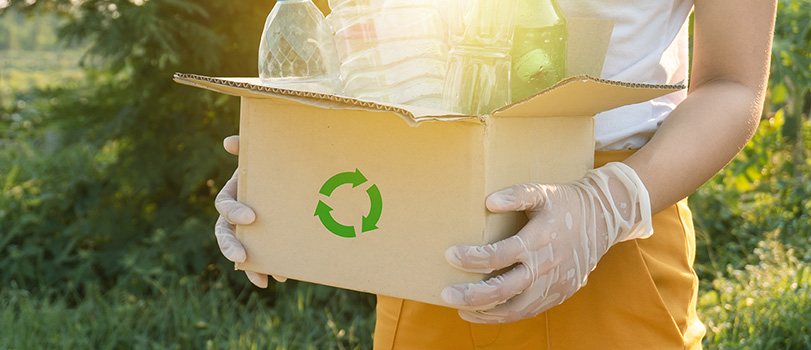 Both the amount, by weight, of polyethylene terephthalate (PET) bottles available for recycling and the amount of PET bottles recycled declined in 2017. However, since fewer PET bottles were available for recycling overall, the recycling rate actually increased between 2016 and 2017. These are among the finding in a report issued by the National Association for PET Container Resources (NAPCOR) and the Association of Plastic Recyclers (ARP). The report, Postconsumer PET Container Recycling Activity in 2017, was published on November 15, 2018.
The report points out that 2017 was the first year since 2009 that saw a decline in the volume of PET bottles available for recycling in the United States. More specifically, in 2017, approximately 5,913 million pounds of PET bottles were sold in the U.S. and about 29.2% of those—1,726 million pounds—were collected through recycling programs and sold, either to domestic or foreign markets.
The amount of PET material processed through Material Recovery Facilities (MRFs) also declined in 2017. This is part of a slow but steady downward trend that began in 2014, according to NAPCOR and ARP. Possible reasons given for the decline are:
Light weighting of containers, along with the development of bigger and faster MRFs, led to increased misdirection of materials;
Low PET bale prices during the first half of 2017; and
More stringent export quality requirements and restrictions that affected MRF process and priorities pertaining to materials sorting and marketing.
Among the more stringent export restrictions was China's ban of shipments of post-consumer plastics and other materials in mid-2017.  This resulted in the elimination of markets for mixed bottle bales and PET reclaimer byproducts. Although, on the positive side, more bales became available to domestic PET reclaimers—a supply that was desperately needed, according to the report.
"The key to continued growth in the PET recycling industry is increased demand for RPET [recycled PET] by end users, and designing bottles for recyclability. Increased utilization of RPET provides the connection to meeting 'Circular Economy' sustainability goals announced by many consumer brands," said Steve Alexander, APR President, in a press release about the report.