©2023 Keller and Heckman, LLP
New Jersey DEP Registration Deadline Looms for Manufacturers of Products Subject to PCR Content Standards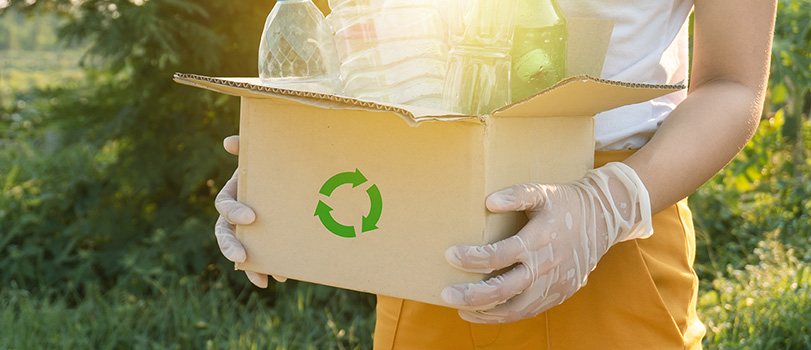 On July 18, 2022, and annually thereafter, unless subject to an exemption, manufacturers of products that are subject to postconsumer recycled (PCR) content requirements that are sold or offered for sale in the state of New Jersey must register with the New Jersey Department of Environmental Protection (DEP) or apply for a two-year waiver. Covered products include the following:
Rigid plastic containers with a minimum capacity of eight fluid ounces or its equivalent volume and a maximum capacity of five fluid gallons or its equivalent volume that are capable of maintaining their shape while empty or while holding other products
Plastic beverage containers, including any bottle, can, jar, carton, or other container made of plastic that is hermetically sealed or made airtight with a metal or plastic cap and that contains a beverage (excluding any label, cap, closure, or other item affixed to the container)
Glass containers filled with food or beverages
Paper carryout bags sold or provided by a store to a customer for the purpose of containing, carrying, and transporting food, beverages, or retail goods
Plastic carryout bags of any thickness, whether woven or nonwoven, sold or provided by a store to a customer for the purpose of containing, carrying, and transporting food, beverages, or retail goods
Plastic trash bags at least 0.70 mil thick and designed and manufactured for use as a container to hold, store, or transport materials to be discarded, composted, or recycled, and includes, but is not limited to, a garbage bag, lawn or leaf bag, can-liner bag, kitchen bag, or compactor bag
Importantly, rigid plastic containers are permanently exempt from the PCR content requirements if they are used to hold milk products, plant-based products that use the names of dairy foods such as "milk," medical foods, foods for special dietary use, and infant formula.

Rigid plastic containers that contain food are temporarily exempt from the PCR content requirements for a period of 5 years. This exemption does not apply to plastic or glass beverage containers (except for those subject to a permanent exemption as noted above).

Manufacturers who register with DEP must also pay an annual registration fee of $1,000, which will be billed after the registration deadline. Exemptions to the registration fee exist for manufacturers that produce only exempted products or whose gross revenue falls below $5 million.

To begin the registration process, see the registration form and registration instructions provided by New Jersey DEP.

Manufacturers may apply to DEP to seek a waiver from the PCR content requirements if certain criteria are met. The manufacturer shall submit documentation from a federal or state agency or certified third-party expert demonstrating that the manufacturer cannot comply with the PCR contents for one of the stated reasons in the law and shall pay a waiver fee of $1,000.

The July 18, 2022 registration deadline follows Governor Phil Murphy's signing of P.L. 2021, C.391 on January 18, 2022 ("An Act Concerning the Use of Postconsumer Recycled Content in Certain Containers and Packaging Products and Supplementing Title 13 of the Revised Statutes").

For further information on timelines and minimum PCR content requirements under the New Jersey law, please refer to the following text here.

For more information on this and other states' considerations of minimum recycled content requirements, please refer to this prior news item on packaginglaw.com.