©2023 Keller and Heckman, LLP
New Jersey Bans Single-Use Plastic and Paper Carryout Bags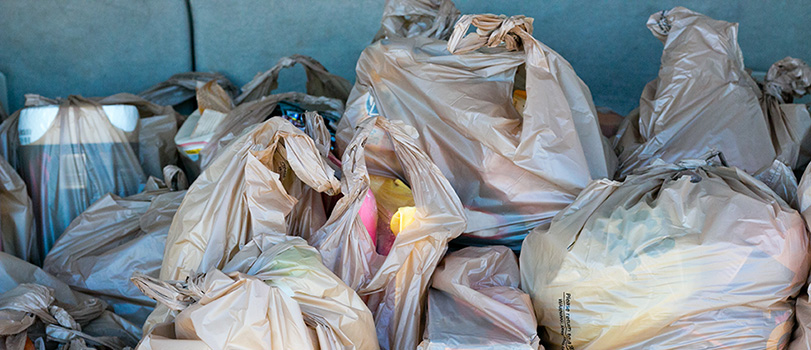 Single-use plastic and paper bags—along with disposable polystyrene food containers and cups—will be banned in New Jersey stores and food service establishments, effective May 2022. Governor Phil Murphy signed the legislation, S864, banning these products on November 4, 2020.  
New Jersey is the ninth state to ban single-use plastic bags and the first state to ban single-use paper bags from grocery stores. California, in 2014, was the first state to pass legislation prohibiting single-use plastic bags. Single-use plastic bags are also banned in New York, Connecticut, Delaware, Maine, Oregon, Vermont, and Hawaii. Several of these states, however, have suspended temporarily the plastic take-away bag restrictions amid the pandemic.
New Jersey's ban provides exceptions for certain products for two years beyond the May 2022 effective date. These includes long handled spoons for thick drinks, cups of two ounces or less for hot food requiring lids, meat and fish trays for raw or butchered meat, and food pre-packaged by the manufacturer with polystyrene foam for food service.
S864 also specifies that foodservice establishments may only provide single-use plastic straws to a customer upon request beginning in November 2021.
Previous bills banning single-use plastic bag were vetoed by Governor Murphy as not expansive enough. The food industry endorsed this bill because it preempts local ordinances limiting or prohibiting single-use plastic bags. More than 57 New Jersey municipalities have passed separate bans on plastic bags, according to NJ Spotlight News.  "The unworkable patchwork underscored the importance of having this smart, uniform statewide law that preempts all local ordinances," stated Linda Doherty, President and CEO of the New Jersey Food Council, in a press release supporting the bill.
The legislation appropriates money from the state's Clean Community Fund for a public information campaign about the new law and establishes the development of a Plastics Advisory Council to gauge the bill's effectiveness. Penalties range from a warning for first offense to $1,000 for the second offense, and up to $5,000 for additional offenses.