©2023 Keller and Heckman, LLP
Industry, Government Look for Ways to Increase Plastics Recycling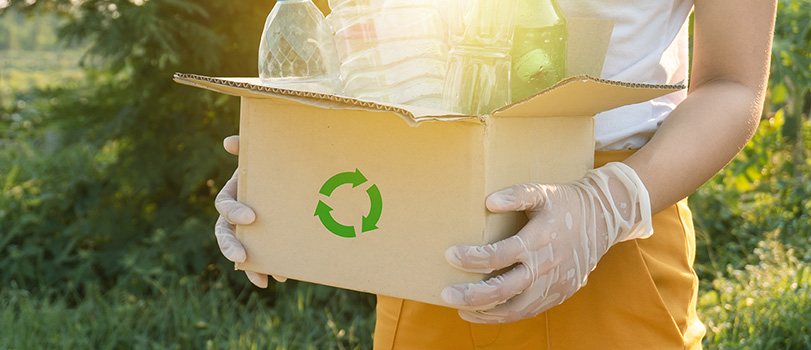 Efforts to increase plastic recycling and reuse are underway both by industry and regulators. Three plastics and material science companies announced last month the establishment of the Closed Loop Circular Plastics Fund to invest in scalable recycling technologies, equipment upgrades and infrastructure solutions that advance the recovery and recycling of plastics in the U.S. and Canada. An initial investment of $25 million was made by Dow, LyondellBasell, and NOVA Chemicals.
The Closed Loop Circular Plastics Fund, managed by Closed Loop Partners, will invest in three areas (described below) in an effort to increase the amount of recycled plastic available.
Increase the collection of polyethylene (PE) and polypropylene (PP) plastic by advancing current and next-generation material collections systems, including transportation, logistics, recycling sortation technologies, and infrastructure.
Upgrade recycling systems to more efficiently aggregate, classify and sort the targeted plastics to increase the total amount of high-quality plastic, including food-grade and medical-grade plastic, sent for remanufacturing.
Invest in facilities and equipment that manufacture finished products, packaging or related goods using recycled content, including recycled PE and PP.
In the legislative arena, the Plastic Waste Reduction and Recycling Research Act, H.R.2821, was introduced in April 2021. This legislation calls for: 1) the creation a plastic waste reduction and recycling research and development program, 2) a federal strategic plan for plastic waste reduction, and 3) the development of standards for plastics recycling technologies. The Act was referred to the House Committee on Science, Space, and Technology on April 22, 2021, and no action on the legislation has taken place since then.
As concern about plastic waste increases, a number of states have announced bans on single-use plastics and other states are considering such bans. However, plastics recycling policies, levels of access, and infrastructure vary between states. "As these regulatory shifts continue to gain traction, it will be critical to move toward a more collaborative and holistic approach across states to create a consistent regulatory environment, as businesses adapt their operations to integrate reuse models and other circular solutions," wrote Georgia Sherwin, Director of Strategic Initiatives & Communications for Closed Loop Partners, in a June 16, 2021 blog. She added, "A more holistic approach could help align interests and accelerate consistent educational messaging to advance circularity."