©2023 Keller and Heckman, LLP
India Issues Draft Regulation and Guidelines on the Use of Recycled Plastics in FCMs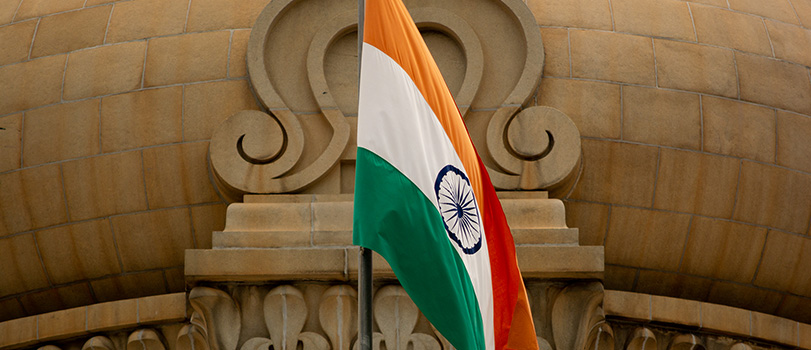 The Food Safety and Standards Authority of India (FSSAI) has taken further steps towards authorizing the use of certain recycled plastics in food-contact materials (FCMs) under its existing regulations.  FSSAI issued a Notification of Draft Regulations on May 17, 2022, inviting public comment on an amendment authorizing the use of recycled polyethylene terephthalate (rPET) in food-contact applications. 
The amended Regulation 4 of the Food Safety and Standards (Packaging) Regulation (2018) sub-regulation (4)(e) would read: "products made of recycled polyethylene terephthalate (PET) may be used for packaging, storing, carrying or dispensing of food products as and when standards and guidelines are notified by the Food Authority.  Such packaging materials shall also comply with any other national standards/regulations as applicable."
On June 15, 2022, FSSAI published the Guidelines on its website (available here).  These guidelines suggest that certain processes (i.e., so-called Super-Clean Recycling Processes and Melt-In Recycling Processes) are required to undergo challenge testing to confirm that residual contaminants are below 220 µg/kg in the rPET or the migration of the contaminants is below 10 µg/kg in food simulating solvents in a properly conducted migration study.  The Guidelines imply that the testing needs to be conducted on domestic PET (i.e., PET on the Indian market).  
"Paste-In Recycling Processes" (i.e., where recycled PET flake is introduced into the paste tank where the flake will undergo partial glycolysis) and "Enhanced Chemical Recycling Processes" (where rPET is depolymerized into constituent monomers, e.g., ethylene glycol, terephthalic acid, bis(2-hydroxyethylterephthalate)) are both considered equivalent to virgin PET.  Consequently, required testing for such processes is more limited.
FSSAI had previously issued a Direction on January 18, 2022, to authorize the use of recycled plastics in FCMs while the draft amendment was finalized.  The Direction provided (in Annexure-1) guidelines for recycling of post-consumer PET for use as FCMs (i.e., food grade recycled PET resins suitable for bottling or packaging of food items), as well as the general criteria for testing and acceptance of food grade recycled PET.  Both the substitution and Annexure-1 became effective immediately. 
Operators of recycling processes for plastics to be used in FCMs are required to apply for and obtain authorization from the Food Authority.  (The fee associated with the submission is 2,000 Indian rupee.)  A second Direction was issued on January 21, 2022, which outlines the authorization mechanism for recycled plastics manufacturers as per the newly enacted guidelines and acceptance criteria for post-consumer recycled PET.  FSSAI indicated that applications will be reviewed and submitted for approval within 30 days of the receipt of the application.  The applicants would then be issued an authorization letter.  The food authority also reserves the right to inspect the record, premises, manufacturing, and other related facilities of the applicants before or after the authorization is issued.
This change to India's food packaging regulations follows the September 17, 2021, publication of the Plastic Waste Management (Amendment) Rules, which reversed the country's ban on the use of recycled plastic in FCMs.  The May 17 Notification notes that the public comment period will expire after 60 days, at which time FSSAI will consider any objections and suggestions.