©2023 Keller and Heckman, LLP
FDA Forms PFAS Working Group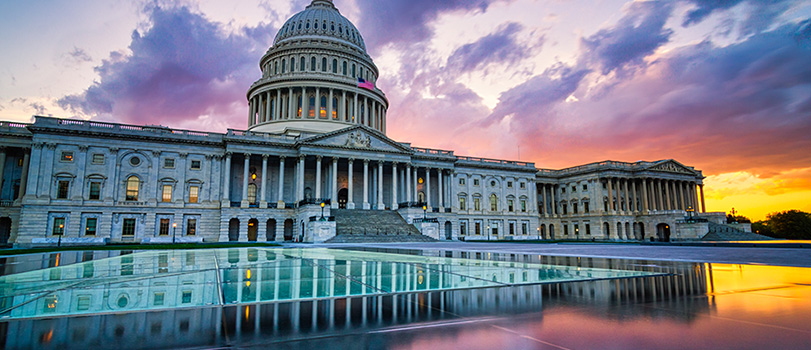 The U.S. Food and Drug Administration (FDA) updated its website on June 4 to include information on per- and polyfluoroalkyl substances (PFAS) in the food supply. The webpage on PFAS provides a brief description of PFAS and discusses efforts that FDA is undertaking to better understand their potential dietary exposure.  The Agency announced the formation in 2019 of an internal work group on PFAS and its commitment to engage with consumers, industry, and other stakeholders in the process.
One approach to gaining more information on potential dietary exposure to PFAS has been to assess foods for PFAS through sampling. In addition to testing foods in general, the Agency has focused on foods from specific areas of the country where there is known environmental contamination and certain types of foods with characteristics that would suggest an increased likelihood of PFAS contamination. In 2019, the Agency tested samples of produce, meat, dairy, and grain products that had been collected as part of a 2017 Total Diet Study.  Of 91 samples, only 14 had detectable levels of PFAS.  FDA conducted a safety assessment using the best available science and determined that the levels of PFAS detected in the foods were not likely to be a human health concern.  Results of other testing for PFAS in specific foods are posted on the Agency's website, with references to the published data.  In certain cases, only the preliminary results are available with a note that the data tables will be posted online soon.
An FDA poster at the Society of Environmental Toxicology and Chemistry (SETAC) annual meeting, held in Helsinki, Finland, from May 26-30, 2019, also summarized these data.
FDA further indicated that the limited authorizations for PFAS in food contact materials may contribute to their potential dietary exposure.  FDA has authorized certain PFAS for use in applications related to their non-stick and grease, oil, and water-resistant properties.  The Agency noted that PFAS used in non-stick coatings on cookware and sealing gaskets for food processing equipment do not transfer to food.  PFAS used for their grease and water-resistant properties in paper food packaging do have the potential to transfer to food, but authorized uses are limited to ensure any resulting exposure is safe. 
Emphasizing its obligation to review new scientific data as it becomes available, FDA highlighted its agreement in 2011 with manufacturers of certain "long-chain" to voluntarily remove them from the market and FDA's 2015 and 2016 revocations of the food additive regulations for the remaining uses of long-chain PFAS in food packaging.
FDA explained that it is collaborating with other federal agencies, including the National Toxicology Program, Environmental Protection Agency, and the Centers for Disease Control and Prevention, to study effects of exposure to "short-chain" PFAS and their human health impact. That information will be used to determine appropriate next steps for the authorizations for the use of short-chain PFAS in food packaging, FDA added.