©2023 Keller and Heckman, LLP
FDA Adds 11 New Substances to its Inventory of Effective FCS Notifications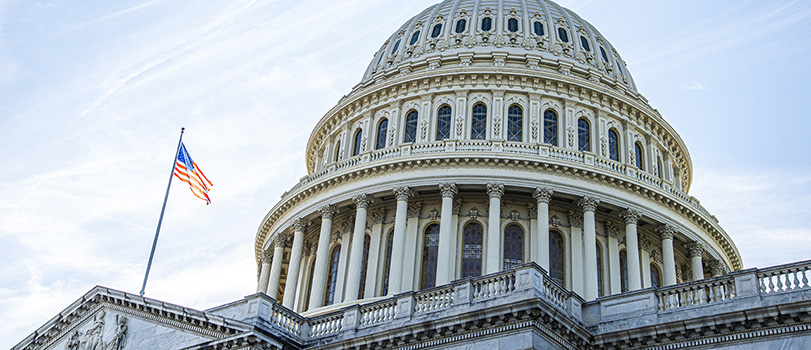 The U.S. Food and Drug Administration (FDA) recently added 11 new substances to its Inventory of Effective Food Contact Substances (FCS) Notifications. The newly listed substances and the manufacturers are listed below.
 

FCN No.

 

Food Contact Substance

Manufacturer/Supplier

Effective Date

 

Copolymer of adipic acid, dimethylolpropionic acid, ethylene glycol, isophthalic acid, neopentyl glycol, sebacic acid, and terephthalic acid (CAS Reg. No. 725725-21-3), cross-linked with hexamethylene diisocyanate homopolymer (CAS Reg. No. 28182-81-2).

 

Toyobo Co., Ltd.

July 31, 2018

 

Zinc pyrithione (CAS Reg No. 13463-41-7).

 

Thor GmbH

July 27, 2018

 

1,4-Cyclohexanedimethanol (CAS Reg. No. 105-08-8).

 

SK Chemicals Co., Ltd.

July 24, 2018

 

An aqueous mixture of peroxyacetic acid (PAA) (CAS Reg. No. 79-21-0), hydrogen peroxide (HP) (CAS Reg. No. 7722-84-l), acetic acid (CAS Reg. No. 64-19-7), l-hydroxyethylidene-1,1-diphosphonic acid (HEDP) (CAS Reg. No. 2809-21-4), and, optionally, sulfuric acid (CAS Reg. No. 7664-93-9).

 

Hydrite Chemical Co.

July 24, 2018

 

Dodecanedioic acid, polymer with 4,4'-methylenebis[cyclohexanamine] (CAS Reg. No. 25038-97-5).

 

Evonik Resource Efficiency GmbH
Evonik Specialty Chemicals (Shanghai) Co., Ltd.

July 24, 2018

 

Copolymers of ethyl methacrylate (CAS Reg. No. 97-63-2), acrylonitrile (CAS Reg. No. 107-13-1), and acrylic acid (CAS Reg. No. 79-10-7) containing up to 7.1 weight percent acrylic acid.

 

PPG Industries, Inc.

July 17, 2018

 

1,3,5-trioxane, polymer with 1,3-dioxolane (CAS Reg. No. 24969-26-4).

 

BASF SE and affiliated companies

July 13, 2018

 

2-2'-[1,3-Phenylenebis(methylene)]bis[2,3-dihydro-1H-isoindol-1-one] (CAS Reg. No. 935739-41-6), also known as m-Xylylenediamine-bis(phthalamide) (MXBI), used in conjunction with cobalt neodecanoate (CAS Reg. No. 27253-31-2).

 

Silgan Holdings, Inc.

July 12, 2018

 

N,N,N',N'-tetrakis(2-hydroxypropyl)adipamide (CAS Reg. No. 57843-53-5). REPLACES FCN 1794

 

The Dow Chemical Company

July 5, 2018

Microfibrillated cellulose pulp (CAS Reg. No. 65996-61-4).

 

FiberLean Technologies Limited
Omya AG

 

July 3, 2018

 

Fluorphlogopite-based pearlescent pigments

 

 

Eckart GmbH
Altana AG

 

July 25, 2018
The Food and Drug Administration Modernization Act of 1997 amended the Federal Food, Drug, and Cosmetic Act to provide for the submission of food-contact notifications (FCNs). Under the FCN system, a manufacturer or supplier of a food-contact material may submit an FCN to FDA regarding the identity and use of a new food-contact substance (FCS), along with information supporting the conclusion that the substance is safe for the intended use.
If FDA does not object in writing within 120 days to the substance's use based on safety grounds, the submitter and its customers may market the substance. Once the notification becomes effective, FDA will add it to its Inventory of Effective FCS Notifications. For more background on submission of FCNs, please see the PackagingLaw.com article, What is the Best Approach to Obtaining FDA Clearance for Food Contact Substances?