©2023 Keller and Heckman, LLP
Colorado Bans PFAS in Fiber-Based Food Packaging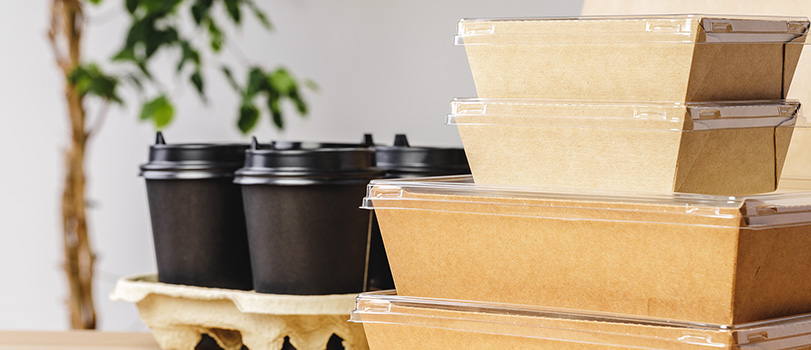 Colorado Governor Jared Schutz Polis signed HB22-1345 into law on June 3, 2022. The new law, as previously reported, prohibits the sale or distribution of fiber-based food packaging and other products, such as fabric treatments, carpets, cosmetics, juvenile products, and textile furnishings, to which PFAS has been intentionally added. The ban goes into effect January 1, 2024.
Food packaging as defined in the Colorado law includes any package or packaging component used in direct contact with food that is composed, in substantial part, of paper, paperboard, or other materials originally derived from plant fibers. "Intentionally added PFAS chemicals" are considered those organic chemicals with at least one fully fluorinated carbon atom that a manufacturer has intentionally added to a product and that have a functional or technical effect on the product.
Notably, the law also includes new labeling requirements regarding PFAS in cookware. The law defines "cookware" as a durable houseware product that is used in residences or kitchens to prepare, dispense, or store food or beverages. Examples include pots, pans, bowls, and cooking utensils. Upon the law's effective date, manufacturers of cookware with intentionally added PFAS shall include statements listing the PFAS chemicals and a web address that explains why the PFAS chemical is intentionally added. Additionally, manufacturers cannot claim that cookware is PFAS-free unless no individual PFAS chemical is intentionally added to the cookware. Cookware that does not comply with these requirements may not be sold, offered for sale, or distributed in Colorado.
Similar bans of intentionally added PFAS in food packaging have been enacted across the U.S. in New York, Maine, the State of Washington, Minnesota, Vermont, California, Connecticut, and Maryland, while PFAS legislation is currently awaiting approval in Hawaii. Furthermore, a nationwide prohibition on the use of intentionally added PFAS was recently added as an amendment to the Food and Drug Administration Safety and Landmark Advancements (FDASLA) Act of 2022. We are monitoring the developments with this legislation.