©2023 Keller and Heckman, LLP
Court Bars CA Prop 65 Glyphosate Warning Requirement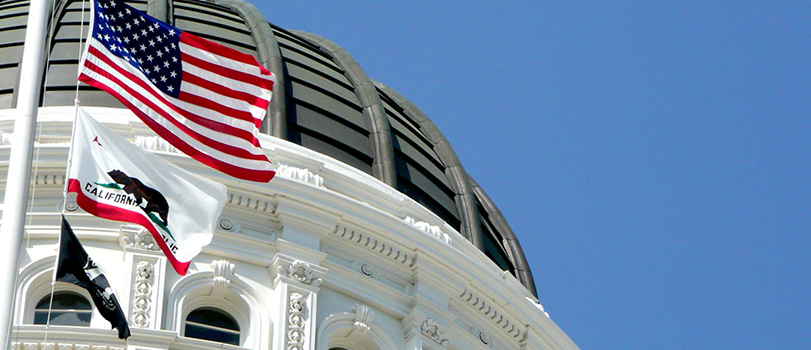 U.S. District Judge William B. Shubb (Eastern District of California) ruled on June 22 that California's Proposition 65 warning requirement for glyphosate violates the First Amendment of the United States Constitution. (See National Association of Wheat Growers et. al. v. Xavier Becerra, case number 2:17-cv-02401.)
By way of background, Proposition 65 is a right-to-know law that requires individuals to receive a clear and reasonable warning before being exposed to certain chemicals that California deems to be carcinogens or reproductive toxicants. In 2015, the International Agency for Research on Cancer (IARC) classified glyphosate as "probably carcinogenic" to humans. Based on IARC's classification, the California Office of Environmental Health Hazard Assessment (OEHHA) listed glyphosate as a chemical known to the state of California to cause cancer on July 7, 2017.
On November 14, 2017, Monsanto (the principal registrant for glyphosate-containing herbicides), the National Association of Wheat Growers, and others challenged the warning requirement for glyphosate, claiming that it violates the First Amendment of the United States Constitution by compelling them to make "false, misleading, and highly controversial statements."
In February 2018, the court entered a preliminary injunction precluding enforcement of the warning requirement for glyphosate, but declined to prohibit the addition of glyphosate on the Proposition 65 list of carcinogens. At that time, the court found that the safe harbor warning language stating that glyphosate is "known to the state of California to cause cancer," could mislead the average consumer, as "[i]t is inherently misleading for a warning to state that a chemical is known to the state of California to cause cancer based on the finding of one organization [International Agency for Research on Cancer (IARC)] . . . when apparently all other regulatory and governmental bodies have found the opposite."
In the June 22 decision, Judge Shubb found that new developments did not change the court's earlier conclusion that "the Proposition 65 warning requirement for glyphosate was false and misleading given the weight of authority." He concluded, "As plaintiffs have prevailed on the merits of their First Amendment claim, are likely to suffer irreparable harm absent an injunction, and have shown that the balance of equities and public interest favor an injunction, the court will grant plaintiffs' request to permanently enjoin Proposition 65's warning requirement as to glyphosate."
This ruling could open the door to more challenges of Proposition 65 warning requirements where judgments on the weight of evidence supporting a claim of carcinogenicity or reproductive toxicity is in dispute.