©2023 Keller and Heckman, LLP
Colorado and Pennsylvania to Eliminate Preemption of Local Plastic Bag Bans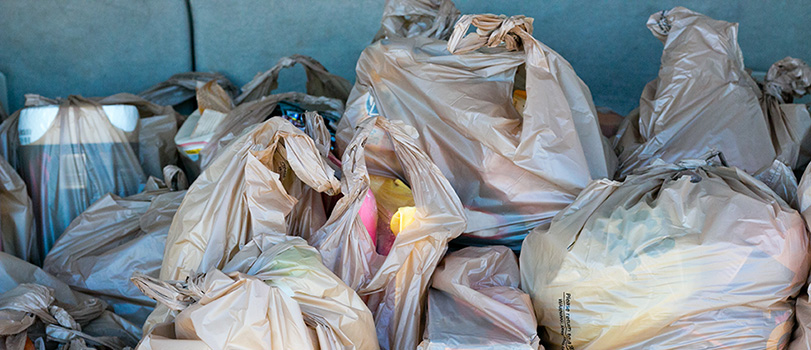 Colorado's Plastic Pollution Reduction Act eliminates a law that prohibits municipalities from passing ordinances banning the use or sale of certain types of plastic materials. The Act, HB21-1162, which was signed into law by Governor Jared Polis on July 6, 2021, will phase out single-use plastic bags and polystyrene cups and containers, in addition to reversing a law that pre-empts local plastic bans.
Colorado's ban on single-use plastic carryout bags will become effective on January 1, 2024. Restaurants and stores that have three or fewer locations and operate solely in Colorado are exempted. In addition, the ban does not apply to materials used in the packaging of drugs, medical devices, or dietary supplements.
Between January 1, 2023, and January 1, 2024, a store may furnish a recycled paper carryout bag or a single-use plastic carryout bag to customers if a minimum fee of 10 cents is charged. The law specifies that retail establishments may keep 40% of the carryout bag fee revenues and the remaining 60% will go to the municipality or county where store is located. 
Significantly, HB21-1162 specifies that local governments may enact, implement, or enforce more stringent requirements on or after July 1, 2024.
Another state to abandon preemption of local plastic bag bans is Pennsylvania. The state initially prohibited municipal plastic bag bans for one year, beginning in 2019. The pre-emption was included in that year's budget bill. Then on May 29, 2020, the Pennsylvania General Assembly extended the moratorium as an amendment through July 1, 2021, or for six months after Pennsylvania's Covid-19 emergency order was lifted, whichever was longer. 
The Pennsylvania 2021-2022 state budget bills were approved without extending the pre-emption on local ordinances banning single-use plastic bans. This occurred shortly after the Cities of Philadelphia, West Chester, the Township of Lower Merion, and the Borough of Narberth filed a lawsuit on March 3, 2021, in the Commonwealth Court of Pennsylvania, challenging the state's moratorium on municipal plastic bag bans. (A packaginglaw.com article on the lawsuit can be found here.)
Since the Covid-19 emergency order was lifted on May 18, 2021, and the moratorium was not extended, preemption of local plastic bag bans in Pennsylvania will end on December 18, 2021. However, the city of Philadelphia announced that a single-use plastic bag ban passed by the City Council in December 2019 would become effective beginning July 1, 2021. Retail establishments were required to post signage by August 1, 2021, informing customers that single-use plastic bags and non-recycled content paper bags will no longer be provided by the establishment as of October 1, 2021. From October 1, 2021, through March 31, 2022, businesses that provide prohibited bags will receive warnings and violations will be issued beginning April 1, 2022.