©2023 Keller and Heckman, LLP
Bill Introduced in U.S. Congress to Ban PFAS in Food Containers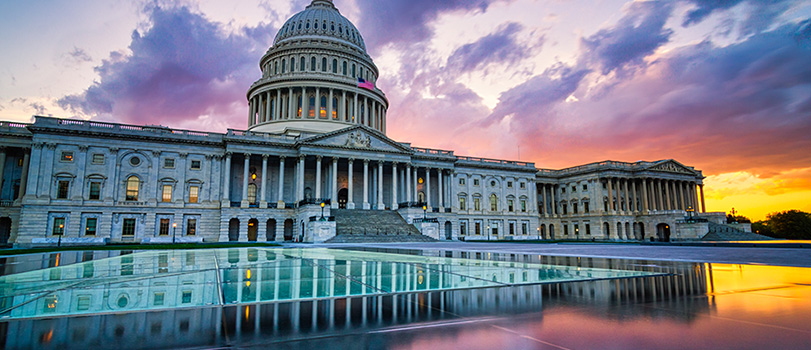 Legislation recently introduced in the U.S. House of Representatives seeks to amend the Federal Food, Drug, and Cosmetic Act (FD&C Act) to deem any perfluoroalkyl or polyfluoroalkyl substance (PFAS) used as a food contact substance to be unsafe and, therefore, adulterated under the FD&C Act. The "Keep Food Containers Safe from PFAS Act," H.R. 2827, would give the U.S. Food and Drug Administration (FDA) until 2022 to enforce this ban.
Congresswoman Debbie Dingell (D-MI) introduced the bill on May 17, 2019 and referred it to the House Committee on Energy and Commerce the same day. Two days earlier, on May 15, the House Energy and Commerce Committee held a hearing on several other bills concerning PFAS. One of those bills, the "PFAS Action Act of 2019," H.R. 535, was co-sponsored by Rep. Dingell. H.R. 535 would require the U.S. Environmental Protection Agency (EPA) to list all PFAS chemicals as hazardous substances under the Superfund clean-up program within one year.
At least one state has banned the use of PFAS in certain food contact materials, and several similar bills have been introduced in other states. Washington State updated its Toxics in Packaging Law (RCW 70.95G) last year to include the ban on PFAS in food packaging made from paper and paperboard. The ban is scheduled take effect January 2022, if the Washington State Department of Ecology identifies safer alternatives by conducting an alternatives assessment prior to that date. (See the PackagingLaw.com article, Washington State Begins PFAS Alternatives Assessment, for more information.) Similarly, San Francisco has banned food service ware that contains fluorinated chemicals beginning in 2020 under an ordinance adopted in 2018, Single-Use Food Ware Plastics, Toxics, and Litter Reduction, which updated the city's Environmental Code.
Both Washington's updated Toxics in Packaging Law and San Francisco's ordinance defined PFAS as a perfluoroalkyl or polyfluoroalkyl substance containing at least one fully fluorinated carbon atom.  The full text of H.R. 2827 has not yet been released.