Sheila A. Millar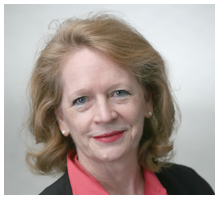 Sheila A. Millar counsels corporate and association clients on advertising, privacy, product safety, and other public policy and regulatory compliance issues.
Ms. Millar advises clients on an array of advertising and marketing issues.  She represents clients in legislative, rulemaking and self-regulatory actions, advises on claims, and assists in developing and evaluating substantiation for claims. She also has extensive experience in privacy, data security and cybersecurity matters.  She helps clients develop website and app privacy policies, data security and access procedures, manage trans-border data flows, respond to data breaches and create training programs. She assists clients on digital media issues, helping them develop social media, blogging and user-generated content policies, and to understand advertising technology and online behavioral advertising issues.  Ms. Millar also works with clients to navigate the array of federal and state requirements governing contests and sweepstakes, and advises on gift cards, coupons and rebates.  She represents clients on advertising and privacy matters before the Federal Trade Commission (FTC), the Children's Advertising Review Unit (CARU), the National Advertising Division (NAD), as well as in connection with investigations by state regulatory bodies and Attorneys General.
Ms. Millar counsels consumer product and industrial manufacturers, distributors and retailers on risk management and product safety strategies.  She represents them in legislative and regulatory policy matters, and advises on compliance with laws administered by the Consumer Product Safety Commission (CPSC), as well as green chemistry and other product safety laws. Ms. Millar's environmental regulatory expertise includes ozone depletion, global warming, clean air matters, energy use and green claims.
Ms. Millar is a vice chair of the International Chamber of Commerce (ICC) Marketing and Advertising Commission, and chairs its Working Group on Sustainability. She is a frequent speaker at conferences on product safety, advertising law and environmental regulation, and has authored many articles. Ms. Millar has special expertise in all issues related to the sale, advertising and marketing of children's products, and has appeared at FTC workshops on advertising literacy and children's privacy.  She was awarded an Outstanding Achievement Award by ASTM International's Committee F15 on Consumer Products for technical contributions to the development of a children's jewelry safety standard in April, 2015.  Ms. Millar is AV® PreeminentTM Rated by Martindale-Hubbell and for the fifth consecutive year was selected by her peers for inclusion in The Best Lawyers in America® 2016 practicing Advertising Law.  She also received the distinguished honor of Advertising Law "Lawyer of the Year" 2014-2015 in Washington, DC by Best Lawyers®. 
Ms. Millar is also the Editor of the Consumer Protection Connection blog.
Bar Admission
District of Columbia
U.S. Supreme Court
Membership
National Roster of Neutrals for the Commercial Panel of the American Arbitration Association
Children's Advertising Review Unit (CARU) Advisory Board
Education
American University, Washington College of Law
Special Focus Articles
Packaginglaw.com Articles
Publications and Presentations
Publications and Presentations