David J. Ettinger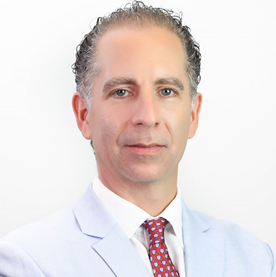 David Ettinger is the chief representative in Keller and Heckman's Shanghai, China office. Mr. Ettinger counsels multinational companies on the import and export of food and food-related products to ensure compliance with regulations in the U.S., Europe, and Asia. He also counsels clients on compliance with the laws and regulations in China regarding consumer products and tobacco-related products, such as e-cigarettes. Mr. Ettinger has worked in the firm's Washington, DC and Brussels offices and is uniquely positioned to counsel foreign companies who need to navigate the regulatory landscape in Asia. In China, he handles compliance and enforcement matters ranging from ingredient and labeling to product seizure and detention to food and consumer product recalls and consumer complaints.
Mr. Ettinger is on the Executive Board and Chair of Mackrell International, a global network of over 90 international law firms. He is on the leadership committee of the American Chamber of Commerce Shanghai's Food, Agriculture & Beverage Committee, and a frequent lecturer and author on international food safety matters. Mr. Ettinger is a Chambers and Partners ranked attorney in the area of Life Sciences (International Firms) China and has been selected as a Best Lawyers in America® ranked attorney for FDA Law every year since 2016.   
Prior to joining Keller and Heckman, Mr. Ettinger was a trademark attorney with the U.S. Patent and Trademark Office. He has extensive trial experience as a former assistant district attorney in the Nassau County District Attorney's Office in New York where he prosecuted felonies and misdemeanors. 
Bar Admission
Connecticut
District of Columbia
New York
Membership
District of Columbia Bar Association
Education
London School of Economics, King's College, London, England
Pace University School of Law
State University of New York at Albany
Special Focus Articles
Packaginglaw.com Articles
Publications and Presentations
Publications and Presentations