Cheryl Barbati Bast, Ph.D., D.A.B.T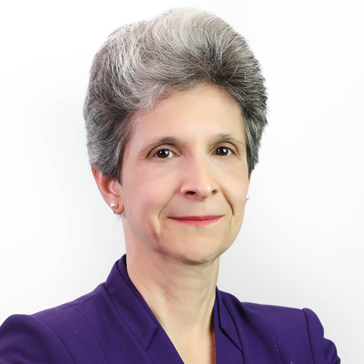 Cheryl Barbati Bast, Ph.D., is a staff scientist and is a board-certified toxicologist (D.A.B.T) specializing in toxicology, health effects evaluations, and hazard evaluation and risk assessments.
Dr. Bast provides technical assistance in determining the compliance status and safety of additives in food and food-contact materials. She has extensive experience in conducting toxicological analyses in support of chemical hazard and health effects documents, and in preparing accompanying safety evaluations.
Prior to joining Keller and Heckman, Dr. Bast was a Distinguished Research Staff member and a Team Leader of the Toxicology and Hazard Assessment team at Oak Ridge National Laboratory, where she performed critical analyses and integration of toxicological data to support hazard evaluations and risk assessments.
Dr. Bast is a past recipient of Appreciation Award from the U.S. Environmental Protection Agency (EPA) for Outstanding Contributions to the Acute Exposure Guideline Levels Program, and is also a past recipient of UT-Battelle Significant Event Award for contributions to the successful National Academy Press publication, "Acute Exposure Guideline Levels for Selected Airborne Chemicals." Over the course of her career, she has authored and co-authored many research publications in leading journals, including Handbook of the Toxicology of Chemical Warfare Agents, The Toxicologist, Supplement to Toxicological Sciences, Regulatory Toxicology and Pharmacology, and Inhalation Toxicology.
Education
University of Tennessee-Oak Ridge
Publications and Presentations
Publications and Presentations