©2023 Keller and Heckman, LLP
San Francisco Bay Area Counties Ban Reusable Bags Due to COVID-19; California Suspends Plastic Bag Ban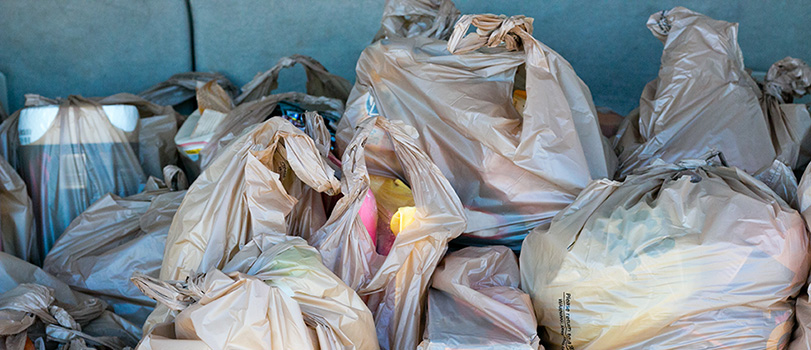 San Francisco and several other Bay Area jurisdictions have temporally banned reusable bags as part of an updated shelter in place order.  By way of background, on March 16, 2020, the City and County of San Francisco, San Mateo, Santa Clara, Alameda, Contra Costa, and Marin Counties, and the City of Berkeley issued parallel orders imposing shelter in place requirements in response to the COVID-19 pandemic.  The seven jurisdictions then issued updated versions of the order on March 31, which extended the shelter in place requirements to May 3. Additionally, these orders banned customers from bringing their own reusable bags to essential businesses, like grocery stores.
Specifically, San Francisco's Order of the Health Officer No. C19-07b required essential businesses to post a "Social Distancing Protocol" by April 2, which was to be substantially in the same form as provided in Appendix A of the order.  The Social Distancing Protocol includes measures to prevent unnecessary contact, which includes a requirement that does not permit "customers to bring their own bags, mugs, and other reusable items from home."
San Francisco was the first jurisdiction to ban single-use plastic bags in 2007 and California was the first state to ban plastic bags in 2014 (for more information, see the PackagingLaw.com article, California Passes the First State-Wide Plastic Bag Ban). A senate analysis of the proposed 2014 bill, SB 405, referenced a 2012 study by scientists from the University of Pennsylvania and George Mason University, which showed that emergency-room admissions related to E. coli, salmonella, and other bacterial infections increased in San Francisco after its plastic bag ban became effective.
Update: California Suspends Plastic Bag Ban
California Governor Gavin Newsom issued an executive order on April 22 in response to the COVID-19 pandemic that includes a temporary suspension of the state's plastic bag ban. Executive Order N-54-20 suspends for 60 days the requirements that prohibit retail establishments from providing without charge reusable grocery bags to customers at point-of-sale (see Public Resources Code section 42283). The order also temporarily pauses redemption of beverage containers in-store and suspends the minimum number of hours of operations required for recycling centers. A press release on the order can be found on the governor's website.