©2023 Keller and Heckman, LLP
More U.S. Cities Enact Plastic Bag Bans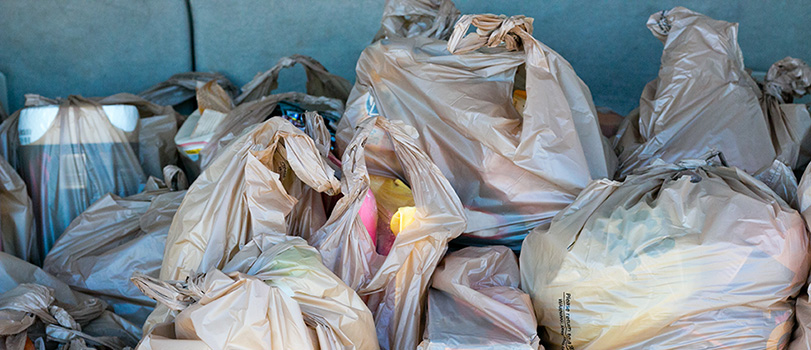 A growing number of cities across the U.S. are banning single-use plastic bags. Some of the recently approved/enacted bans in major cities are described below. Several of these bans have already become effective, while most of the others have a compliance date later this year.
Boston, MA: On December 14, 2018, the city's plastic bag ordinance went into effect for retail establishments that are 20,000 square feet or larger. Retail establishments that are 10,000 to 20,000 square feet have until April 1, 2019 to comply, and retail establishments smaller than 10,000 square feet have until July 1, 2019. The ordinance bans retailers from stocking single-use "checkout" plastic bags with handles. It also specifies that stores can only give customers reusable bags, recyclable paper bags, or compostable bags at checkout. The retailers must charge at least five cents for each of these bags and post a sign within 5 feet of the checkout location informing consumers of the cost. Newspaper bags; bags used to wrap produce, frozen food, meat, or fish; laundry and dry-cleaner bags; and trash can liner bags are exempt.
Hoboken, NJ: A ban on single-use plastic bags in the City of Hoboken went into effect on January 22, 2019. The ban was unanimously passed by the city council and signed into law by the mayor on June 22, 2018. Bags for produce, frozen foods, meat, fish, flowers, plants, and baked goods are exempt, in addition to pharmacy prescription bags, newspaper bags, laundry or dry-cleaning bags, and packages of multiple bags (for food storage, garbage, and pet waste). The ordinance also requires retail establishments to offer customers a paper bag made of at least 40% post-consumer recycled material that can be composted for a fee of 10 to 25 cents. Customers can also bring and use their own reusable bags to avoid the fee. Jersey City has also adopted a plastic bag ban but it doesn't go into effect until October 2019.
Anchorage, AK: Ordinance AO-2018-63, which bans retailers from providing customers with disposable plastic shopping bags, was scheduled to become effective on March 1, 2019, when the measure was approved in August 2018. However, the compliance date was later moved to September 15, 2019, to allow retailers to deplete existing stock, explained the Anchorage Daily News. The law provides exceptions for some plastic bags, including ones for produce, meat products, flowers, newspapers, frozen foods, dry-cleaning, and ice. Paper and alternative bags are required to carry a fee of 10 to 50 cents per transaction.
Salem, OR: The most recent plastic bag ban in an Oregon was passed in November 2018. Salem, Oregon Ordinance Bill No. 20-18 prohibits retail establishments from providing customers with plastic carryout bags and requires the retailers to charge at least five cents for each recyclable paper bag distributed at checkout. It has a phased in implementation schedule, with larger retailers required to comply by April 1, 2019, and other retail establishments by September 1, 2019.
Gainesville, FL: The Gainesville City Commission approved Ordinance No. 17087, which bans single-use carry out plastic bags, on January 17, 2018. The ordinance—which exempts compostable bags (that conform to ASTM D6400), reusable bags, dog waste bags, and bags for newspapers—becomes effective August 1, 2019.
Charleston, SC: Ordinance 2018-145, which was approved in November 2018, bans businesses from providing single-use plastic carryout bags to their customers, in addition to requiring them to provide reusable carryout bags or recyclable paper bags. Dry cleaning bags, door-hanger bags, newspaper bags, and packages of multiple bags intended for use as garbage, recycling, pet waste, yard waste or similar use are exempted. The ordinance has a compliance date of January 1, 2020.