Brussels Food Packaging Law Seminar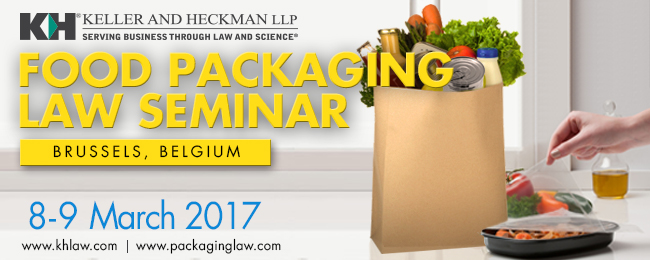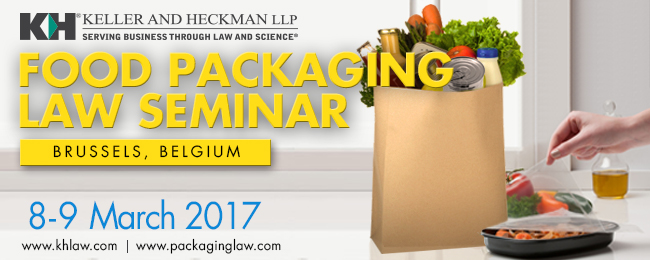 Keller and Heckman is pleased to announce that registration is now open for its Food Packaging Law Seminar scheduled for 8-9 March 2017 in Brussels, Belgium. Now in its 10th consecutive year, this comprehensive course is designed for regulatory, scientific, and legal professionals so that they may keep up-to-date on the latest food packaging law developments. 
Click here to register.
Click here to view the agenda.
Program highlights include:
Basics of EU and U.S. Food Contact Laws
Comparison of Technical Requirements for Establishing EU and U.S. Compliance for Packaging Materials
Latest Updates on EU Activities Relating to Food Contact Materials
Overview of National Laws Applicable to Non-Harmonized Food Contact Materials like Adhesives and Printing Inks
Food Packaging Regulation Around the World, including MERCOSUR, Japan, Korea, and India
Evaluating Non-Intentionally Added Substances (NIAS)
Hot Topics in the EU and the U.S.
Special Add-On: Living with TSCA Reform; What You Need to Know
Seminar Dates:
​Wednesday, 8 March 2017 – Thursday, 9 March 2017
Seminar Cost:
€945 if you register by 3 February; after 3 February the registration fee will be €1,145.
Seminar Location:
The Hotel
Boulevard de Waterloo 38
1000 Brussels, Belgium
A block of rooms has been reserved at The Hotel. The room rate is €200 per night. To benefit from these special rates, reservations must be received no later than 18 February 2017 .To make reservations please follow the link below:
Reserve Your Room at The Hotel
More information on speakers and a final agenda will be available soon.

For additional information or questions, please contact:

Sara A. Woldai
Manager, Marketing Meetings and Events
Keller and Heckman LLP
woldai@khlaw.com