Connie M. Potter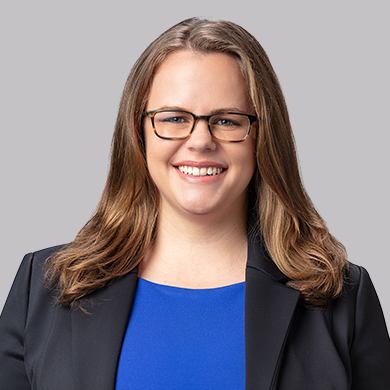 Connie Potter advises domestic and foreign clients on U.S. Food and Drug Administration (FDA) and U.S. Department of Agriculture (USDA) regulations relating to food, drugs, dietary supplements, cosmetics, and food contact materials. She counsels clients on food labeling compliance and claims substantiation issues, including ingredient declarations and Country of Origin labeling. 
Connie assists food and dietary supplement manufacturers in seeking regulatory approval for their products in the United States and abroad, including in the European Union, Canada, Mexico, Australia, and New Zealand. She advises clients on food manufacturing requirements, including those pertaining to the Food Safety Modernization Act (FSMA) and current Good Manufacturing Practices. Connie's background in agricultural production, trade, and rural development gives her unique perspectives in the supply chain that are an asset when working with food manufacturers. 
Connie began her Keller and Heckman career initially as a summer associate and later as a part-time law clerk, during which time she assisted in drafting Food Contact Notifications (FCNs) and researched state regulations related to marijuana, cannabidiol (CBD), and limitations on the use of single-use plastics in the food service industry.
While in law school, Connie served as Executive Editor of the American University Law Review and gained experience at government agencies. In particular, she worked as a legal intern at the USDA Office of the General Counsel where she assisted with rulemaking procedures for the National Bioengineered Food Disclosure Act and wrote memoranda pertaining to the Federal Meat Inspection Act and other statutes. In addition, she was a law clerk at the U.S. Department of Commerce where she assisted with litigation pending before the U.S. Court of International Trade. 
Representative Matters
Counseled clients on securing a suitable regulatory status for food, drug, and dietary supplement ingredients marketed in the United States, Canada, and the European Union
Reviewed proposed labels for food packaging and provided advice regarding appropriate common or usual names, ingredient declarations, nutrition labeling, allergen labeling, nutrient content claims, structure function claims, and other marketing claims
Provided guidance on compliance with FSMA requirements and other food safety regulatory frameworks
Provided guidance on state law labeling and compliance matters in niche food industries, including CBD and plant-based proteins
Memberships
American Bar Association
American Agricultural Law Association
Education
American University Washington College of Law
Cornell University, College of Agriculture and Life Sciences
Publications and Presentations
Publications and Presentations